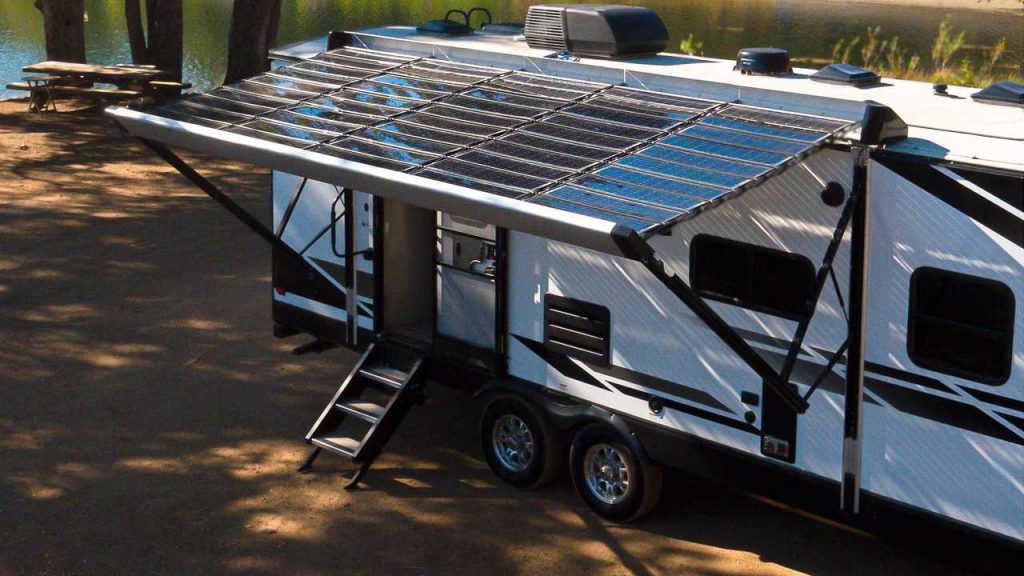 Still on the Fence About Solar? 
Imagine the freedom to adventure off-grid to new remote destinations without hassle or worry about energy sources. Instead, you'll have the peace of mind that only solar's renewable + safe power source provides. Stuck in a parking lot or stranded with an emergency? Solar is there. Never again will you have to fear of your power source running dry. Solar actually extends your battery by 50%!  Even more, solar frees you from the rigid confines of state parks whose use of generators is limited to a small window of time daily. And let's face it, generators are great…but NOISY. Kiss that noise goodbye forever by upgrading to solar. Still unsure if it's the right move for you? Head on over to Ask The Expert, Talk to Chuck where you can answer specific questions to know if this is the best choice for you and if so, the next best step.
Ready for Solar, But Not Sure of Everything You Need?
During your free RV Solar Consultation via phone or email, I will listen to your needs and personalize your RV Solar & Lithium System to match your needs. Even more, I can put together a complete shopping list with all the solar equipment you'll need from our site for your DIY RV Solar Project or an RVTECH install at our RV Solar Install Center in Ft. Myers, FL.
Know Everything You Need, and Now Ready for RVTECH to Install?
I
f you're in the Ft. Myers FL area, we can design, have your selected solar equipment* conveniently shipped to our Solar Install Center, and install the perfect RV solar system for you that you will love for years to come.
*RVTECH only installs RV solar and lithium equipment ordered through our site in order to ensure the highest quality standards.
Click Below to Request a FREE RV Solar Consultation